Golf Club Adjustments – We'll get you into the right set for your game.
Adjustment Considerations …
Club Length

Club Lie

Grip Size

Shaft Flex

Loft Adjustments

Head Size & Type

Your Skill Level

Your Budget
Golf club length can depend on many factors, the most important of which is the distance from your wrist to the ground when standing with your hands at your sides. Since peoples' limbs are different lengths, your actual height may not be a factor at all.  Keeping in mind that longer clubs are harder to control but do tend to generate faster club head speed at impact, things that factor in on your club length are as follows …
Wrist to floor measurement
Stance & ball position
Swing plane 
Swing path 
Swing speed
On-center hit frequency
Athletic ability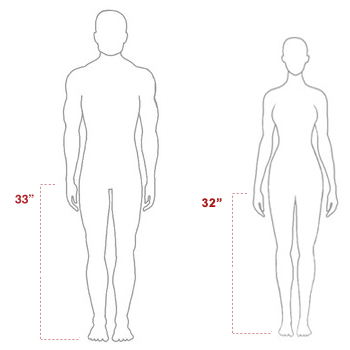 In most cases, a wrist to floor measurement of 33″ for men and 32″ for women would dictate a standard club length regardless of the persons' height.
The lie of a golf club can be adjusted to match the player's stance and swing pattern. Scuffing the club on a marker board during a normal swing will leave a mark on the bottom of the club head showing if the toe or heal is hitting the ground first.
As shown in the video, it only takes a few swings to determine where the club head is contacting the ground at impact.
Driver shaft flex and weight are a big component in club selection. Club head speed at impact will give you a good starting point.
This two minute video is an enlightening discussion on the topic.
What grip size do you need?
Golf club grips come in various sizes and the grip thickness can have an effect on your ball flight and swing speed. New grips tend to allow you to hold the club more loosely, which in turn should increase your club head speed. Since the club is held more with the fingers, as opposed to the palm, finger length is the most important factor in determining grip size.
On the right is an image for a very basic grip sizing technique.
Several factors come into play when selecting the proper set of golf clubs and fitting them for an individual.
Quick Bio
The Golf Gallery is a Toronto golf shop located on Bloor St. in the Kingsway area of the city's west end. The store sells golf clubs, golf equipment and accessories and has a full service Golfsmith shop.
The Golf Gallery
2887 Bloor Street West
Toronto, ON, Canada
M8X 1B3
Tel: 416-232-1774
email: click here
Store Hours
Vacation Alert!
The Golf Gallery will be closed:
From Tues. Sept. 5, 2023
Reopening Tues. Sept. 19, 2023
Store Hours:
• Tue & Wed 10am – 7pm
• Thu & Fri 10am – 8pm
• Sat 10am – 6pm
• Sun & Mon Closed